Debate the Candidate Matthew D. Heines
This is an open debate to anyone. If you would like to submit a 2 minute response to a topic, please contact us at responses@ezdebate.com.
Resolution or statement being debated: The Real Deal is 12 ways to Make Americans Great Again. Simply find a video you would like to debate
Status Update
I am Matthew Heines and I am running for the US Senate in Washington State. My campaign platform is the REAL DEAL or 12 steps to fixing America. The Real Deal centers around immigration, education and debt. If you watch any of the videos and don't agree or think that there is something wrong with the argument, please join the debate! I am looking for any criticism or feedback I can get.
Matt Heines is personally challenging anyone to join this debate and respond to positions.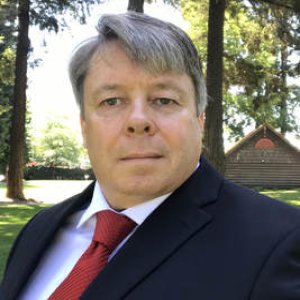 Matthew D. Heines (Reform Republican)
Born in Ogden, Utah, Matthew currently lives in Sequim, Washington with his wife Sangeeta. Matt's education includes Washington State University where he obtained a B.A. in History/English minor; and, the University of Alaska in Anchorage, receiving an M.A. in Secondary education. He served the military as a paratrooper in the US Army 82nd Airborne Division. His philosophical base is The Church of Jesus Christ of Latter-day Saints.
Matthew has authored the following books; My Year in Oman, Another Year in Oman, Killing Time in Saudi Arabia, Deceptions of the Ages, The Rainier Paradigm
Professional Experience:
Small business owner, offices in Redmond Washington
Heinessight.com/DeseretBnB.com
Anchorage School District (Alaska)
Mat-Su Borough School District (Alaska)
Northshore School District (Seattle Area)
Sur University College, Sur, Sharqiyah District, Sultanate of Oman,
VinnellArabia (Northrop Grumman) Riyadh, Saudi Arabia
Oman Ministry of Higher Education, Sohar College of Applied Sciences, Sultanate of Oman
Saudi Arabian Air Defense Academy Raytheon Corporation, Makkah Province, Saudi Arabia
12 Ways We Make Americans Great Again:
Forbid US Government Borrowing
Free Tuition at Public Universities
Legalize Marijuana Use Profits to Pay for Free Tuition
DACA Amnesty in Exchange For a Complete Immigration Freeze
Smart Labor Cards for Migrants Attached to Employer Bank Accounts
... See Entire Bio